short URL:  wp.me/p5JJK8-vs
Protests were held in communities across Canada to protest Bill C-51, a bill that would increase powers for CSIS.
Journalist and author Chris Hedges has spent much of his career working as a foreign correspondent in war zones across the globe, and has written extensively on the surveillance state and world conflict. The journalist and writer was scheduled to speak at the Toronto protest on Saturday. His plane was forced to land in Windsor due to heavy fog and so he was unable to attend the Toronto protest.
rabble.ca's H.G. Watson was able to catch up with him by phone on Saturday to find out why he was travelling to Canada to join the Day of Action Against Bill C-51. This interview has been edited and condensed. 
CLICK TO HEAR THIS INTERVIEW. 
Why did you want to travel all the way to Toronto to be a part of the protests against Bill C-51?
Chris Hedges: I've been fighting you know the [erosion] of civil liberties in the United States for a long time. I sued president Obama over section 1021 of the National Defence Authorization Act, which permits the U.S. military overturning over 150 years of law to carry out domestic policing on American city streets, to seize American citizens who "substantially support" the Taliban, Al Qaeda or something called associated forces — another kind of nebulous phrase — strip them of due process and hold them indefinitely in military facilities.
I was also part of the lawsuit that worked its way up to the Supreme Court on warrantless wire-tapping. I covered the Stasi state in East Germany, I spent 20 years in some of the most despotic regimes around the globe as a foreign correspondent for The New York Times and I think because of that, understand that this is not the kind of power that you ever want to give to a government.
We can't talk about free citizens in the state where everyone has all of their electronic forms of communication not only monitored, but stored in perpetuity in government computers. It doesn't matter if they're not using it. History has shown that if the government feels threatened or they seek greater control — and I think that is the trajectory of the corporate state — they will use it. The goal of wholesale surveillance, and something that Hannah Arendt wrote about in The Origins of Totalitarianism, is not to discover crimes but to give information to the government that it can use if it decides to arrest a certain category of the population. I think this is extremely grave.
What I find disturbing is that although the revelations of Edward Snowden are known, we're not reacting. We don't understand the danger that's in front of it, when you talk about a population that is watched and tracked 24 hours a day. The relationship between a population that is monitored on that level and knows that [the government watches] them is a relationship between masters and slaves — you can't even use the word liberty anymore and we're already at that point.
I want to go back to the point you mentioned, that we're not reacting. Why do you think that is?
People are politically passive because they have kind of given up on the system. That's certainly true — more true — in the United States where Congress has a nine per cent approval rating. Only 38 per cent of the population even bothers to cast a ballot anymore. I think the other thing is that they don't quite understand how incredibly dangerous handing any government this kind of power is.
So I think it's those two factors, coupled with the fact [that] our mass radical movements — more so again in the United States, but Canada is not immune to this — have been largely broken. Labour unions are under assault, and I find that frightening.
That's why I was willing to fly up here because if we don't react in a sustained way then we will see cemented into place one of the most frightening dystopias in human history — something that dwarfs anything ever dreamed of by the communist Stasi state in East Germany.
In terms of this particular bill, do you think that this fits into a wider trend of similar legislation in the western world?
Of course it fits into a wider trend — not only into the western world but in Canada. Canadians are monitored as closely as U.S. citizens are as closely as British citizens or any other. This is a global phenomenon and the corporate state — and Harper is representative of the corporate power and the corporate state — seeks this kind of control because they know what is coming with climate change and the inevitable financial collapse that is looming now that global speculators are back on a spree as they were before 2008. With a flick of a switch essentially we have both the legal and physical mechanisms through the creation of massive security forces — militarized police forces — to in essence declare a militarized state both in Canada and the United States. Or should we have another catastrophic act of domestic terrorism anything like that, all the mechanisms are there… we have to fight it now.
So do you think that this bill will actually will do anything towards its stated goal of combatting terrorism?
None of these bills are about terrorism. Terrorism is the excuse. That's what 9/11 was and that's what this gunman who carried out this attack on Parliament Hill — they seize on that the same way, for instance, the Nazi party seized on the Reichstag fire to strip away civil liberties in Germany. What people forget is that the next day, after the Nazis essentially eviscerated all civil liberties for the German population, everything appeared normal. Everyone went to work; came home; had dinner. They had ceded to themselves this kind of power in the name of fighting terrorism.
But for most people there's a kind of normalcy and they don't quite yet understand what a sea change this has been, and how dramatic this change is, and of course how terrifying it is. Totalitarian systems, they creep forward because they have to break any kind of obstacles or opposition that lie in their path. By the time people grasp what has happened to them, its kind of too late. There are no mechanisms left by which they can fight back. That's kind of where we're headed; that's what is going on.
In what ways can we combat this kind of surveillance?
Well I've spent a lot of time with Julian Assange, who believes in encryption up to a point. Even Assange says finally the best encryptors — and he is one of them — will finally not be able to keep channels of privacy open. So he's kind of optimistic in the short term but not in the long term.
I don't encrypt. Rather than trying to build a parallel encryption mechanism I think what we have to do is carry out sustained and long term acts of civil disobedience in order to try and force the state to back down. I think that's the only hope we have left. I think that we have to build radical mass movements and radical alternatives. Political parties I don't trust. I see with the Democrats, they will, under the bush administration, decry the assault on civil liberties, but Obama's assault on civil liberties has been far more egregious than that carried out by Bush. I don't think the traditional political establishment has any intention — I can't speak for Canada, I'm not Canadian, but that is certainly true in the United States that neither the Republican nor the Democrats have any intention of rolling any of this back
You've written a little bit about radicalization and how it really stems from alienation from society. Do you think Bill C-51 that can contribute to radicalization in Canada?
Of course it does because what you do is you target a certain segment of the population and Muslims have already been targeted in the United States and Canada for harassment and abuse and discrimination even though they haven't done anything. This breeds a kind of rage, especially among the young who feel caught between two cultures already and then feel alienated from two cultures. This feeds into exactly the propaganda that jihadists hand out, which is why you have roughly 20,000 foreign fighters with ISIS, 3,000 or 4,000 of them from Europe and Canada.
What would you propose as a way of them making sure people don't feel like they are alienated or isolated?
Don't take away their rights. Don't take away their right to privacy; don't take away their right to dissent.
Don't take away — you know, a functioning democracy is a mechanism by which reform: incremental and peaceful reform can be carried out. When you [shut down] that mechanism you inevitably radicalize, especially your disenfranchised.
You know, if we don't win this fight, then we are going to cement into place a species of corporate totalitarianism which will usher in a dystopia of terrifying proportions.
Chris Hedges has written twelve books. His column is published Mondays on: Truthdig.com/staff/chris_hedges
H.G. Watson is a multimedia journalist currently based in Toronto. She was rabble.ca's labour intern for 2013-14, and now works at Daily Xtra. 
Source:  http://rabble.ca/news/2015/
Edward Snowden leaks reveal Canada spy agency's 'deception toolbox'
rt.com/news/243397-canada-cyber-spying-snowden/
8 things you need to know about Bill C-51
By Alyssa Stryker, BCCLA Caseworker, and Carmen Cheung, BCCLA Senior Counsel
At over 60 pages, Bill C-51 – the Anti-Terrorism Act – is both literally and figuratively a heavy read. It proposes a myriad of radical changes to Canadian law and to Canada's national security apparatus, many of which seriously jeopardize the rights and freedoms of Canadians while promising little improvement to public safety. Lawyers at the BC Civil Liberties Association have gone over the bill paragraph by paragraph, and we've outlined the parts of this massive document that concern us most. For a more comprehensive explanation of our concerns, read ourSubmission to the Standing Committee on Public Safety and National Security.
1. BILL C-51 DRASTICALLY EXPANDS THE DEFINITION OF 'SECURITY.'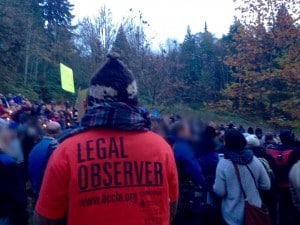 When you think of being secure, you likely think of being safe from physical danger. But Bill C-51 defines security as not only safeguarding public safety, but also preventing interference with various aspects of public life or 'the economic or financial stability of Canada'. With this definition, a demonstration in favour of Quebec separatism that fails to procure the proper permit, environmentalists obstructing a pipeline route or a peaceful blockade of a logging road by an Indigenous community could all be seen as threats to national security.
2. IT GIVES THE GOVERNMENT TOO MUCH DISCRETION TO PICK AND CHOOSE WHICH INDIVIDUALS AND GROUPS TO TARGET FOR FURTHER SCRUTINY.
Bill C-51 gives the government the ability to designate an extraordinarily broad range of activities as potential security threats. They claim that they will use good judgment when deciding which individuals and groups constitute 'true' threats. But this discretionary power just means that whether or not a particular group is seen as a threat may turn on whether their cause is politically popular and in line with the views of the government of the day.
3. IT CRIMINALIZES SPEECH ACTS THAT HAVE NO CONNECTION TO ACTS OF VIOLENCE.
The Criminal Code already makes it illegal to counsel anyone to commit a terrorism offence and to instruct or facilitate terrorist acts. But Bill C-51 wants to create an additional offence called 'advocating or promoting terrorism.' It would criminalize speech in support of 'terrorism offences in general,' and includes no requirement that the speaker actually intends for a terrorism offence to be committed. Indeed, there's no requirement that a terrorism offence even take place.
4. IT WILL SEVERELY CHILL FREEDOM OF EXPRESSION.
It's unclear even to experts exactly what kinds of speech and protest activity may be considered threats to national security if the bill passes; the average Canadian has little hope of feeling confident that their legitimate political activity hasn't inadvertently crossed the line. Bill C-51's expansive language means that Canadians will likely choose not to express themselves even in completely legal ways rather than risk prosecution. Legitimate speech will be chilled, and our democracy will be worse off for it.
5. CANADA'S NO-FLY LIST WOULD BECOME A SECRET LIST COMPILED WITH SECRET EVIDENCE, ONLY REVIEWABLE THROUGH COURT PROCEEDINGS THAT MAY ALSO BE SECRET.
Canada's Passenger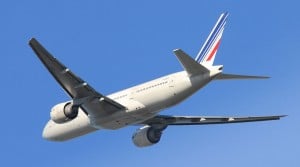 Protect Program – better known as the no-fly list – is already riddled with problems; Bill C-51 would make it even worse. It would make it illegal for the government or an airline to confirm or deny that an individual is on the list, even to the affected individual. Someone who believes that they may have been listed would not be entitled to access any of the evidence on which their suspected listing was based. If they were successful in initiating a judicial review of the listing decision, the hearings may happen in secret.
6. IT WILL ALLOW GOVERNMENT INSTITUTIONS LIKE HEALTH CANADA AND THE CANADA REVENUE AGENCY TO SHARE INFORMATION ABOUT YOU WITH THE RCMP.
The proposed Security of Canada Information Sharing Act (part of Bill C-51) would allow government institutions – including non-security-related institutions like Health Canada and the CRA – to share information amongst themselves without a warrant if they believe that the information may be relevant to national security. Given that no one wants to be seen as responsible in case of a security breach, the default will be to share as much information as possible. Massive information sharing does not mean better security. Not only does this jeopardize the privacy of the individuals whose information is being shared, but it may actually make it harder for investigators to detect real security threats: when looking for a needle in a haystack, it hardly helps to add more hay.
7. CANADA ALREADY HAS A TROUBLING REGIME OF PREVENTATIVE ARREST AND DETENTION; BILL C-51 PROPOSES TO MAKE IT EVEN WORSE.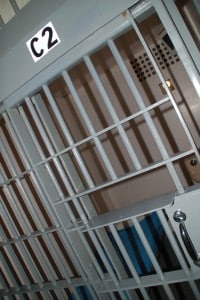 Currently the Criminal Code permits the police to arrest, detain and impose restrictions (such as a curfew or travel ban) on someone who has never been (and may never be) charged with a crime if they have good reasons to believe that a terrorist activity will be carried out if these actions aren't taken. Bill C-51 would lower the threshold for these actions to situations where the police believe that a terrorist activity might be carried out. It also doubles the amount of time an individual can be detained without charge. Innocent people could be arrested and detained on mere suspicion of future dangerousness.
8. IT WOULD GIVE CSIS THE POWER TO ACT LIKE A POLICE FORCE, WHILE STILL ALLOWING IT TO OPERATE AS SECRETLY AS AN INTELLIGENCE GATHERING SERVICE.
Bill C-51 would radically redefine the role of CSIS to include the ability to act on – rather than merely to collect – security intelligence. This ignores the lessons of history. The 1960s and 1970s saw serious rights abuses undertaken by the RCMP under its 'security intelligence' mandate. CSIS was created in the 1980s for the express purpose of separating Canada's intelligence agency from its police force. As an intelligence agency, CSIS is permitted to conduct much of its work in secret, and the details of most of its activities are never revealed publically. But that's precisely why CSIS should not be permitted to also operate as a police force: this secrecy means that rights violations by CSIS are more difficult to detect – and once detected, more difficult to remedy – than if they were the result of actions undertaken by law enforcement agencies.